当サイトの案内ページ
Service contents
Hotline Service
Log and track a Hotline Call. View past Hotline Calls.The service also provides "Q&As" generated based on Hotlines Calls of Other customers.
Logging a New Call
The system will help to resolve your question by searching published Q&A cases & past calls within your organization from
If you do not find what you are looking for, you can continue to log the hotline call.
Calls and data are transmitted in a Secure Environment.
[New Call]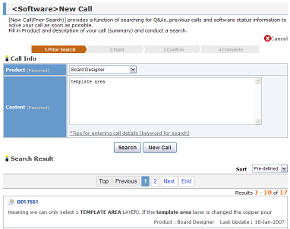 Hotline call Tracking
View List of all Calls within your account.
Track real time call status until call is closed. including logged defect/enhancement requests status.
View Detail of questions, answers.Download data attached to each log.
[Call List]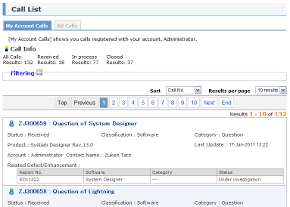 Product Information Service
View Useful Technical information of the products. New features for each release/revision, software status, release notes are available.
Information customized for your software/release/revision.
Viewable Software/Release/Revision are setup according to your customer account.
[My Recent Products]

Information for each software
The top page of the software service shows information focused on the release/revision you are using. You can switch between the available release/revisions.
You can view latest software status for each revision.
[Product Details Top]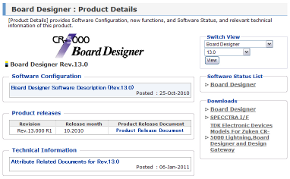 Download Service
You can download software programs, update/patch programs.
Information customized for your software/revision
Viewable Software/Revision are setup according to your customer account.
[My Recent Downloads]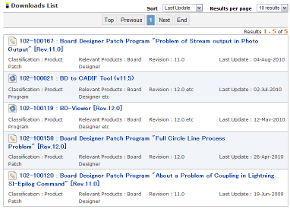 Notification Service
You can view updates of the support site content.


Knowledge Base Search Service
You can search from all the available information in the support site on what you are looking for.


Administrator Service
You can manage site user information, accessible products within your Customer Account.
Account Management fit for your support site usage
You can add/setup User Account freely depending on your organization and support site usage.
Refer to [ Customer user account ] for details.
[Administration]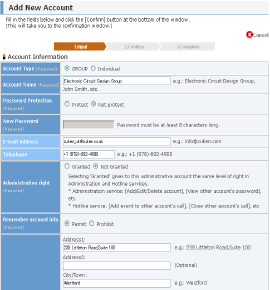 General
Multiple language change
You can switch the language for menus and contents by clicking the [Languages] link at the top right corner of the window.
*If you select a language ​​other than English/Japanese/Chinese, only menus will be displayed in the specified language and each content will be in English.
Japanese contents are specialized for Japanese customers while English contents are for World wide customers. Therefore some contents are different between Japanese and English.
[Language Switch]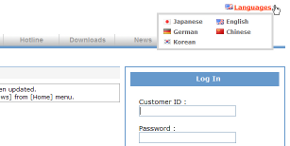 Security
Worldwide standard SSL server certificate (RSA 2048bit) is adopted as security of this site. Secure data transmission can be offered by up to 256 bit cipher strength SSL encrypted communication.